Most of us have already hit all the hotspots in China: the Great Wall, the Forbidden City, the Shanghai Bund. But we haven't even come close to uncovering the many secret wonders of this country. Here are 9 of China's coolest places that few people have ever heard of, and many locals don't even know about:

1. Ancient Graffiti Village

Very few people have ever heard of this small town. The one-of-a-kind village has brought urban culture to the countryside of eastern China with its awesome graffiti. The town has more than 50,000 square meters of wall space dedicated for street art!

2. Panjin Red Beach

Although named the Red Beach, this stunning sea of crimson is actually an expansive field of a type of sea weed known as Suaeda salsa, which turns a bright red in the autumn. The "beach" is part of the largest reed marsh in the world, and despite its breathtaking beauty, it has been overlooked by many visitors in favor of other scenic destinations.

3. Echoing Sand Mountain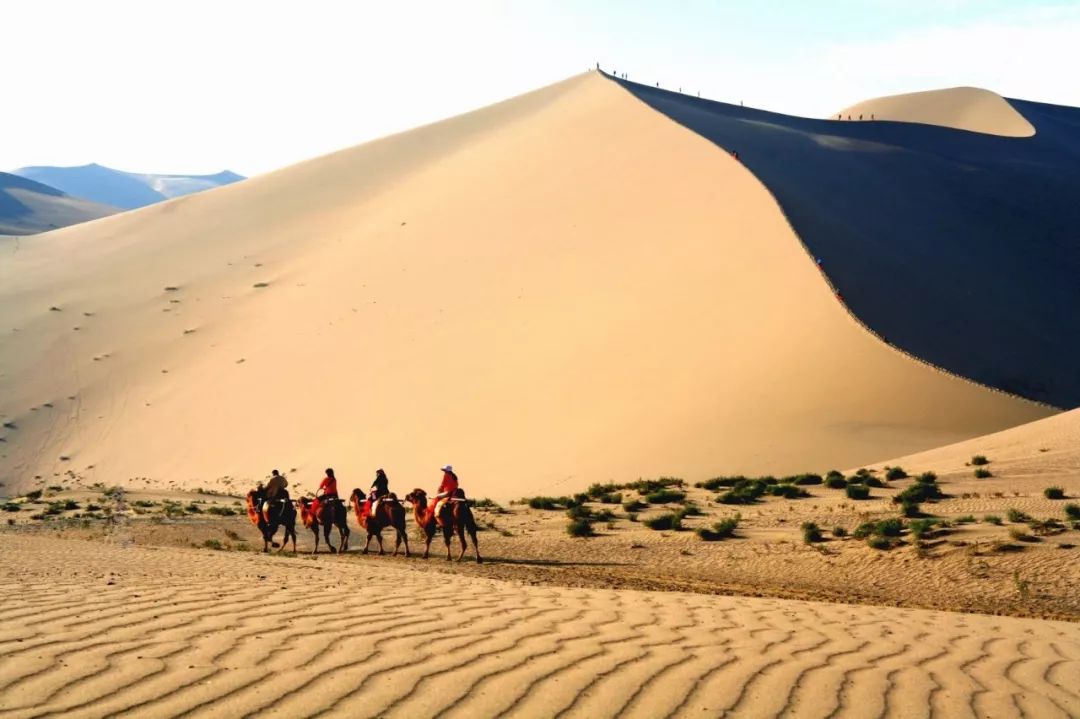 Echoing Sand Mountain is an amazing natural wonder in China's Gobi Desert. Located in northwestern China, the area was on the path of the ancient Silk Road, and a meeting point between eastern and western cultures. As the name suggests, the dunes echo the sounds of the movement of the sands, which some refer to as the singing sands. 

4. Abandoned Fishing Village

This forgotten fishing village, abandoned on an island just off of China's eastern shore, is a relic of civilization. It is an amazing sight into what the earth looks like without humans, completely wild, succumbed completely to nature and growing freely. 

5. Yaodong Cave Dwellings
These ancient earthen dwellings and the millions that live in them are evidence that the roots of Chinese culture run deep in history. One of the most unique styles of housing in the world, the cave dwellings are common in the Loess Plateau region of northern China, yet not many people other than their inhabitants have heard about them. 

6. Xitang Water Town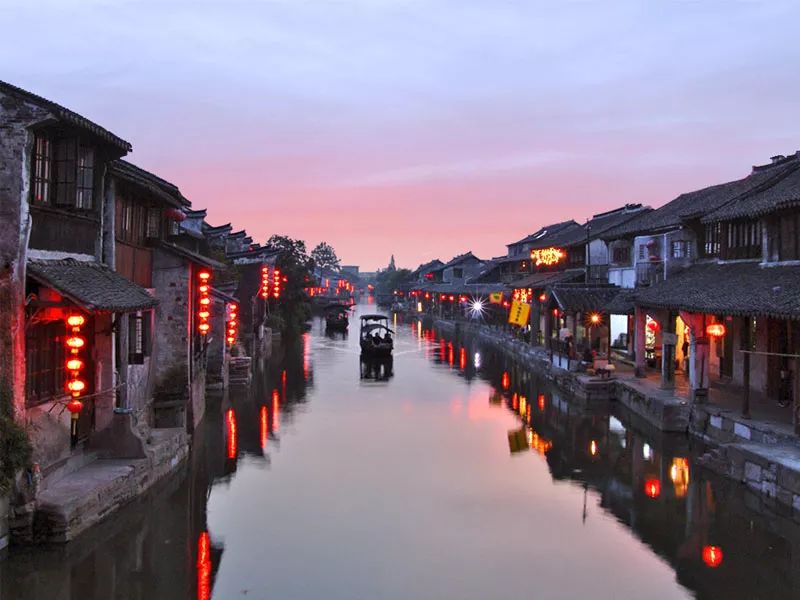 Commonly known as the "Venice of the East", this ancient water town matches its western counterpart with its rich culture and calm scenery. Although its beautiful bridges and canals have recently drawn more visitors to the village, it still remains unknown to many tourists.

7. Jingbian Valley of Waves
The Jingbian Valley of Waves is the sight of some of China's most amazing landscapes, formed gradually over time from the erosion of red sandstone. In spite of their unique colorful layers, the canyons aren't as well known as other destinations.

8. Yi Minority Village
 The Yi ethnic minority villages in Yunnan are truly one of China's secret wonders. Their location in southern China makes them a paradise in the spring. Take your chance to learn about local culture and enjoy the scenery. The unique architecture of their houses blends right into the beautiful landscape.

9. Dragon Well Tea Plantations

Home of the prized Dragon Well Tea, or Longjing tea, this tea village in Hangzhou offers fantastic views of the perfectly landscaped plantations, and is a fantastic opportunity to learn about China's long history of tea culture. 
Want to get off the beaten path and experience some of these hidden gems? Check out some of our awesome trips below.
---
Hike and see a graffiti village + create your own graffiti!
This trip is all about hiking through nature, chilling out in the countryside, visiting an awesome graffiti village (and even try creating your own graffiti!), visiting an ancient 1000-year-old Buddhist temple, an awesome bonfire, and more!!
April 20-22
Price: 959 RMB
Last chance – book now!
---
You heard right, we are heading to a 1500 year old monastery hanging 50m above the ground on a majestic cliff… and, since we love making our trips even cooler, we are going to visit some massive Buddhist grottoes – a UNESCO World Heritage site. Then check out one of the most beautiful places in China, dotted with Tibetan monasteries, monks, and snow-capped mountains, check out one of China's best preserved gates, and more!!!
April 28-May 1
Price: 3,499 RMB
Last chance – book now!
---
Check out Yan'an and stay in a cave hotel!
It's time to explore the true heart of ancient China!! Check out the fascinating landforms of Wave Valley, one of China's natural wonders, check out the amazing views of the famous Yellow River, take a sheepskin raft across the Yellow River, watch the roaring Hukou Waterfall, immerse ourselves in Chinese history at a revolutionary site, stay in traditional Cave Hotel, learn about the local culture by participating in a North Shaanxi yangko dance with the local people, and more!
June 15-18 (over the Dragonboat Holiday)
Early Bird Price: 2,699 RMB
Ends May 17 – book now!
---
What would happen if the human race vanished into thin air? Let's go… to the "abandoned island" of Guoqi to see this unique scene, hike up to an ancient temple and enjoy the breathtaking views of the island from the summit, check out some amazing cliffs, work on our tan at our beach front hotel, chill by the bonfire at our beach party, BBQ, learn how to make dumplings, create our own fireworks show by the beach, and more!!!
June 16-18 (over the Dragonboat Holiday)
SPECIAL PRICE: 2,199 RMB
Ends April 24 – book now!
0