As spring finally arrives, many people look forward to relaxing ways of enjoying the warm weather, such as drifting along a river on bamboo raft in Guilin, or tanning on a sunny beach in Hong Kong. But for those seeking more excitement, China has no shortage of thrilling adventures:
1. Paragliding
Paragliding is as exhilarating as it is beautiful, allowing you to discover magnificent scenery from a new angle as you soar through the air with an amazing sense of freedom. What better way to explore China's stunning landscapes?
2. Glass Bridge
Sometimes, even walking can be a thrill. China is famous for its vertigo-inducing glass-bottomed suspension bridge, with a length of 430 meters overlooking a 300-meter drop into an amazing canyon. Many people can only manage to brave the bridge by crawling.
3. Via Ferrata
A via ferrata, literally translated to an "iron path", where trekkers are hooked up to a steel cable to climb along cliff walls. There are many via ferratas throughout China, with the most famous being Mount Hua, known as the most dangerous hike in the world. Safety first!
4. Bungee Jumping

There's nothing like free falling through the air to get your heart racing. Bungee jumping is one of the most popular activities for thrill seekers, and the world's tallest bungee jump is located in China at a height of 233 meters! 
5. Camping
Camping may not seem like it belongs on this list… after all, what's so exciting about pitching a tent in the woods? As it turns out, China has some of the most unique and jaw-dropping camping sites in the world, including on the side of a mountain, and on the Great Wall!
6. Skydiving
Skydiving might seem terrifying – jumping out of a plane sounds like a crazy idea – but nothing comes close to the adrenaline rush, and, of course, the awesome views! Plus, who wouldn't want to see China from the sky? 
7. Ziplining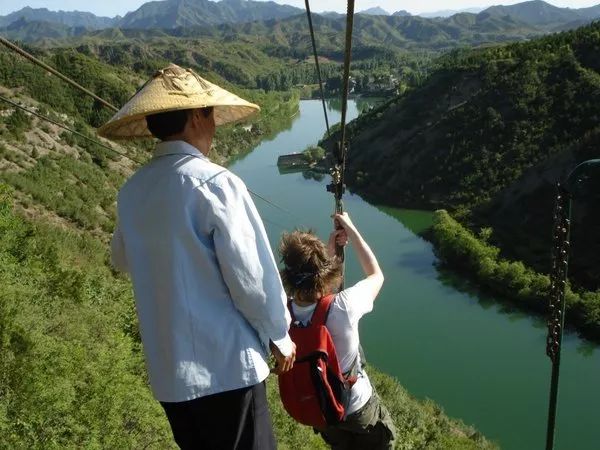 Flying through the air attached to a cable by a harness is undoubtedly a thrilling experience. Even more amazing is doing it on one of the Seven Wonders of the World! Ziplining off of the Great Wall over amazing scenery for 800 meters is an unbeatable experience.
8. Trekking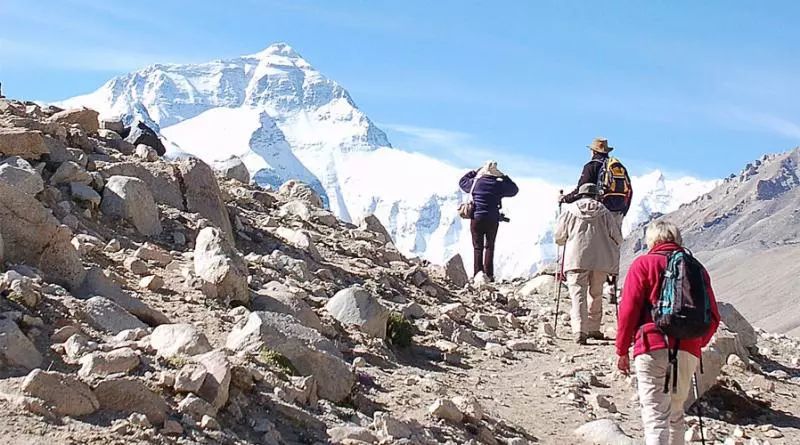 Hiking and trekking may not really seem like the most exciting experience, but China is home to some of the world's most terrifying and thrilling hikes. Ambitious trekkers in China can head to Tibet to conquer the Himalayas.
9. Mountain Climbing
Mountain climbing, or mountaineering, is becoming more popular in China, as adventurers challenge themselves to reach new heights, literally! It involves a combination of hiking, rock climbing, and glacier-crossing to reach tall peaks with rewarding views.
Looking for your next exciting adventure? Check out some awesome trips below.
---
Looking for a CHALLENGE?! We will be setting out to the countryside where we will be hooked up to steel cables and set out to walk on cliff walls along what is known as a Via Ferrata, taking an awesome hike through nature and ancient hidden villages, checking out spectacular views, dancing around a bonfire, and more!
April 13-15
Price: 1049 RMB
Last chance – book now!
---
Our classic paragliding trip is BACK!!! It's time to hit the sky…This weekend trip is all about paragliding over a beautiful mountain facing the East China Sea (and we'll throw in a video of your flight for free!), taking an awesome hike through a bamboo forest, an ancient village, checking out a cool Buddhist temple, a bonfire party, a super fun color fight, and more! Everyone can fly! You will be flying with a certified instructor, so no previous experience needed.
April 20-22
Early Bird Price: 1399 RMB
Ends April 12 – book now!
---
Go Snow Mountain Climbing in Yunnan!

This trip is all about taking an insane trek up snow covered mountains in Yunnan.  We are going off the beaten path for this hiking trip! Travel to Lijiang and Tiger Leaping Gorge through awesome scenery.  Then trek from Haba Village to Base Camp with professional guides and equipment, and up to the summit for spectacular views, visit the local villages surrounding the mountains… and more!!!
April 27-May 2 (over the May Holiday)
Early Bird Price: 6499 RMB
Ends April 11 – book now!
0